Will India have its Techade?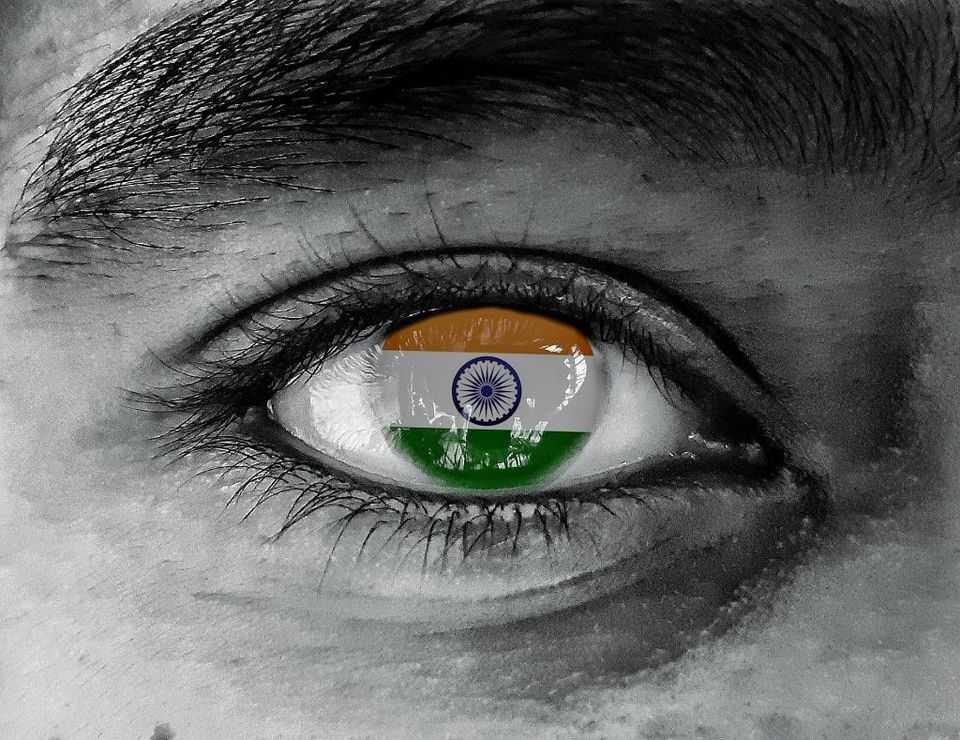 On the 75th anniversary of India's independence, Prime Minister Modi made clear his vision for global tech supremacy — this was going to be India's 'techade'.
India's techade, if it comes to be, will represent a tectonic shift in its political economy, spurred by technical prowess and data dividends it has cultivated over many years.
And in the run up to the 2024 elections, India's confidence about its tech future, fuelled by nationalistic fervour, is only going to escalate.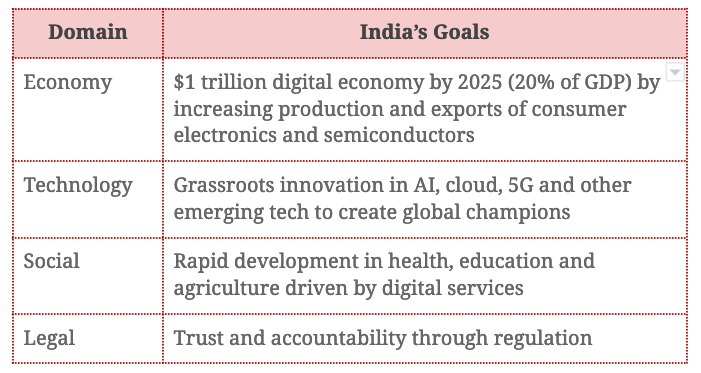 Some encouraging trends
There are early signs that India's investments in digital transformation are bearing fruit, thanks in big part to the Digital India project (now in its 8th year).
In 2022, India's tech industry generated $200+ billion in revenue, contributing ~13% to the GDP. Reaching $1 trillion is ambitious, but doable this decade.
Startups have contributed significantly to India's digital story. What's encouraging is not only their exponential growth, but also their global influence – they are now listed on foreign exchanges, operating high up the value chain, solving real social problems.
But it's not simply a startup fest. India remains a priority market for big tech companies, who have cumulatively invested $10+ billion in the last two years. Despite suggestions that India is a saturated market, there's healthy room for growth. In fact, more companies are 'Making in India' today than ever before.
Geopolitically, this decade will surface new winners in tech. Russia's war in Ukraine, cybersecurity threats, and a growing interest in AI and renewables, will trigger a tech arms race like nothing we have seen before. India is well positioned to win. It can invest in R&D, leverage data and labour, attract capital and assert itself in trade forums.
And the success of massive public digital projects has established India's technical chops. UPI serves as a global case study for financial inclusion, and there's more to come.
The world is truly watching India.
The Fourth Way
For all its acclaim, India's vision for tech supremacy mirrors its fiercest adversary: China
China also plans to create new tech giants, increase domestic manufacturing, ensure a level playing field, and exploit data as a sovereign asset.
But any comparison with China is likely to rattle India, which in official policy papers has rebuffed China's approach to tech governance, as well as the US, EU's.
India intends to chart a "fourth way", guided by its own principles.
If India intends to follow a different path, it raises some fundamental questions:
What are the strategic goals for the tech sector?
How free and open will the internet be?
Who will build the next generation of technologies?
Will regulation help build trust?
It is the choices made in response to these questions that will illuminate the Fourth Way.
A road beset with obstacles
Indians today face the largest number of internet shutdowns in the world. Social media platforms are subject to wide blocking orders. And mass surveillance programs are being expanded, even as the Supreme Court is investigating the government's use of the Pegasus malware. Taking these factors into account, it's no surprise that India's internet is rated only 'partly free'
Another big challenge is access. Although internet penetration is improving, there is a lack of diversity online (Meta found that Indian women generally feel unsafe online). And while India's tech talent is world renowned, the average user cannot identify basic online frauds.
If "architecture is politics" and "code is law", the design of India's tech infrastructure is critical. But the sad reality is that state capacity for tech development is woefully lacking. Many of India's digital projects are developed by volunteer groups, guided by their own interests and ideologies. This will hold India back, unless digital skills are made a priority.
Moreover, at a time when public debate on digital issues is critical, the government has made it difficult for civil society and digital media to operate independently. Unless there is concerted effort to strengthen institutions, tomorrow's internet will undoubtedly be less free and open.
Finally, a word on the judiciary. The last decade saw two momentous decisions from the Supreme Court — Shreya Singhal, which struck down unconstitutional content rules, and Puttaswamy, which recognised a fundamental right to privacy. In the coming decade, India's courts will rule on other contentious issues like encryption, algorithms and hate speech. A strong and independent judiciary will be critical to preserve digital freedom in India's quest for digital supremacy.
Regulatory choices
The Indian government wants to keep the internet Open, Safe, Trusted and Accountable.
The first order of business is revamping outdated laws. Current proposals include a new law on telecom, data governance, and a separate law for online safety, content and market access issues.
A regulatory overhaul of this scale usually has a predetermined outcome — it expands the government's control over tech, usually through strict access controls, licences, criminal penalties and FDI restrictions.
But an ideal regime is designed differently. It will recognise the government's sovereign role in areas like content regulation, cybersecurity and competition. But it will also empower users, and enable business growth, while ensuring accountability across the board. These are not incompatible outcomes.
Here are five regulatory principles I think will help achieve those outcomes:
Shift the burden of trust from users to platforms (eg on identity verification). It will increase consumer confidence and promote participation across demographics.
Move to an accountability model, with a focus on transparency (for the public sector too). This allows businesses to grow responsibly, whereas prescriptive rules deter efficiency and scalability.
Establish cultural norms around problematic behaviour like online trolling and fraud — and build in real social costs. These tools will be useful during the 2024 election cycle.
Regulators should know when not to intervene, for eg. on revenue sharing and AI development, where regulation would be premature
Prepare for long-term risks around AI, climate change and cyber warfare alongside near term priorities like privacy and content regulation
Some predictions
Based on current trajectories, India can stake a legitimate claim to the techade. But it will have to adapt its strategy to the needs of its polity. Here are my predictions:
Shift to deep tech - The West and China's focus on chips and AI will steer India to other kinds of deep tech. It will redirect capital and labour to agritech, life sciences, aerospace and clean energy. It will rekindle Startup India and spur growth like it did for the BPO sector in the 1990's.
Industry partnerships - Unlike China, which has been clamping down on its tech industry, the Indian government will actively collaborate with industry, especially in areas like AI. But it will have to give up on some ideas, like forced integrations of indigenous tech, and rely on incentives and goodwill instead.
Strategic policies - India will need to fast track certain strategic policies, like its cybersecurity strategy which has been in discussions for half a decade. Other key areas like quantum computing, biotech and EV, will also benefit greatly from renewed interest and policy guidance.
Foreign policy - India will continue to gain soft power through diplomacy, including trade deals with the EU, UK and US, provided it can build consensus on e-commerce and data flows. India can also shape global tech governance. But it will have to change its tone. In the current macro environment, India's rhetoric around cultural protectionism has raised eyebrows. The focus should remain economic stability and growth.
Decentralisation - Politically, the world is moving towards centralism. But in tech, the trend is decentralisation. India should democratise policy making and decentralise its tech infrastructure to reduce security risks. But India seems reluctant to embrace decentralisation (see the cautious stance on cryptocurrencies for example). This might prove costly in the long run.
Another possibility
On balance, there's a good chance that India will have its techade. If things go well, it will be a tech superpower with a flourishing digital society, marked by strong economic growth and trusted institutions.
But it will not be an easy task. It will face tough competition from the US and China, and its policies must stay in sync with the exponential growth in technology.
That said, there is another scenario we should prepare for.
If some experts are to be believed, there is a non-trivial chance that this century will see a black swan event, perhaps a catastrophe of some kind, involving the very technologies we build (think AI, climate, nuclear and pandemics)
In that case, the question of who wins this techade will be moot.
We should ask instead if humanity can outlast the techade.